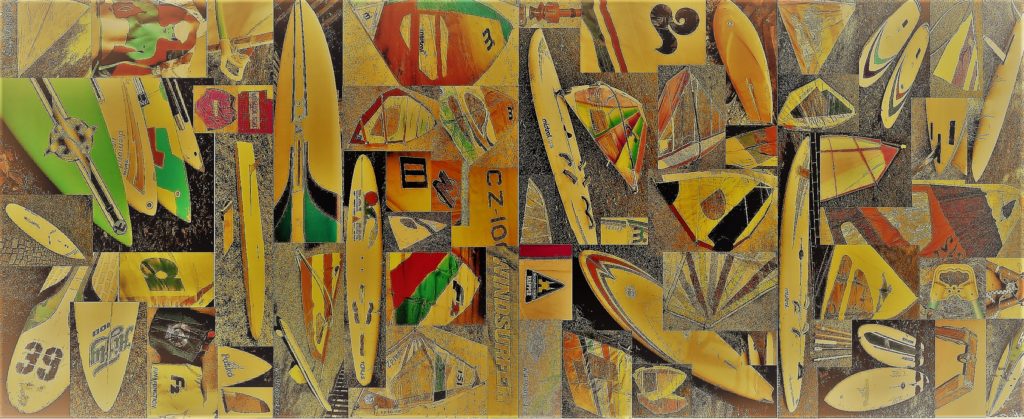 Welcome to the only windsurfing museum in Central Europe. Key part of the exposition is our extensive collection of sails and boards and other equipment from 1974 to 1999.
We are trying, above all, to save the original factory products as well as custom made and homemade constructions. We are interested in all kinds of equipment, documentation, brochures, photos etc. We would be grateful for any cooperation with anybody involved and interested in WS history. We appreciate any future help with your photos, equipment identification, advice, ideas, memories or recommendations…
Enjoy and stay in touch, it´s just a beginning,
Aloha from Prague,
tom
Contacts & Visit
E-mail: ws1975 /at/ post.cz
Opening hours:
We are open by prior appointment.
Where?
Prague – Velké Přílepy, Czech republic
Prague Integrated Transport: Bus stop Velké Přílepy /200m/
– 16 min from metro line A (station Bořislavka)
By car:
– 12 min / 8 km to exit 2 – D7 motorway
– 16 min / 11 km to Prague airport
– 20 min / 15 km to Prague center