Back to main menu / Expo / Sails catalogue / Boards catalogue
Zpět na hlavní menu / Expo / Katalog plachet / Katalog prken
Dokumentace/Documentation: Thanks to Dimitris Savidis (Hitthewave blog) and to Old School Windsurfers group members.
Adrian Aylwar / http://sporttoday.org/ Mar 1996
I have an Explosion II and I really like it. ….
Highly recommended for anyone who likes to go fast, but doesn't often get to sail in extreme conditions (i.e. not for wave sailors).
If you can get a copy of the March issue of "Boards" magazine (UK) they have much to say about this board:
"The original Explosion offered awesome early planing performance and a very smooth ride, but was too low rockered, parallel-sided and square-tailed to offer any sort of decent gybing performance.
"(The Explosion II) doesn't have quite the ultimate early planing characteristics of its predecessor, but still offers ver adequate performance in this respect. And once up and blasting, it gives and undemanding and exciting tide on all points of sailing, and is verry nippy too – more so in relative terms the less experienced you are, aso it is so easy to sssail quick. Downwind.. an incredibly easy ride even in quite gnarly conditions, and again it seems extremely fast. We'd be more than happy to race this design at any level."

"… simply more fun and exciting to gybe than any of the other boards here … can be chucked around like something much smaller … also by far the best for general siling in stronger winds… our favourite as an all-rounder for marginal-medium winds for anyone wanting that bit more volume than in a 270-280."

"really stands out from the rest in this test, and we'll be re-testing it against the all-round 285s and 295s very soon, as it is far too good to be left to the racers"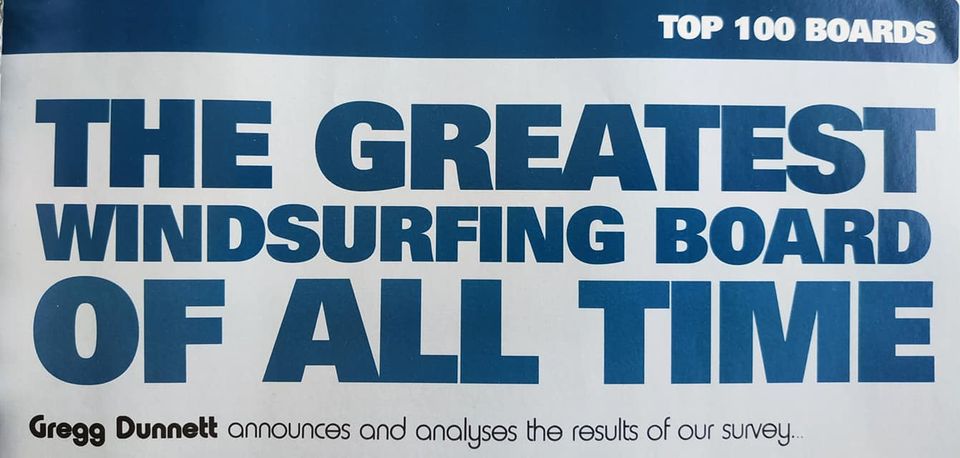 P.S.
EXPLOSION is ranked the 53th in the BOARD magazine TOP 100 chart. It is 26-37. within the "oldschool – pre 2000 year boards.