Back to main menu / Expo / Sails catalogue / Boards catalogue
Zpět na hlavní menu / Expo / Katalog plachet / Katalog prken
Dokumentace/Documentation: Thanks to Sail wind Quarterly (from Seabreeze forum), Joe the Windsurfer and Martin Farrimond :
F2 1986 range – from Sail Wind / Seabreeze forum/
Here are interesting comments about COMET evolution from http://joewindsurfer.blogspot.com/2009/03/
"In all, I count 9 different versions of F2 Comets between 1983 & 1994, all around the 330cm to 340cm (except for the Comet 315!) length!
Volumes ranged from 150 to 187, and constructions varied from ASA skin on PU core (1983) @ 17Kgs, thro' ASA on Polystyrene core (1984) 15Kgs, epoxy-carbon version (1986) 14.5Kgs, coming down to 14Kgs for the Epoxy Carbon Lite (ECL) version in '91. Comet Slalom 315 came out in '93 as did the Comet Slalom 340.
Sensible sails would be in the range 5.0m to 7.0m. Usable sails would be 3.5m to 7.5 at an uncomfortable push. These older boards are less sail sensitive than newer ones. Trouble is, with the mast track so far forward on the board, they tend not to work too well with more modern sails (ie less than around 4 years old). This is because the newer sails pull from further forward & this, combined with the forward mast track and low nose lift, will tend to make the nose bury in chop & waves, & make it slow to plane as it's pushing a whole lot of waterline length into the water.
Board Len Vol Approx year
Comet Slalom 310 157 l. 1989
Comet Slalom 315 149 l. 1992 – 1995
Comet Slalom ECL 315 149 l. 1993 – 1995 (lightweight vers)
Comet 330 170 l. 1994
Comet Slalom 340 187 l. 1993 – 1995?

I think there were one or two other versions prior to 1989 but I haven't got those cataloged yet. I think the Pro-Lite (if the same as the
Sunsets) would have been the heavier, more robust version compared with the ECL (like Fanatic Ultra vs Pure) and was probably produced 1993/4.

All Comets had a good reputation. Enjoy!

Martin Farrimond
K-62″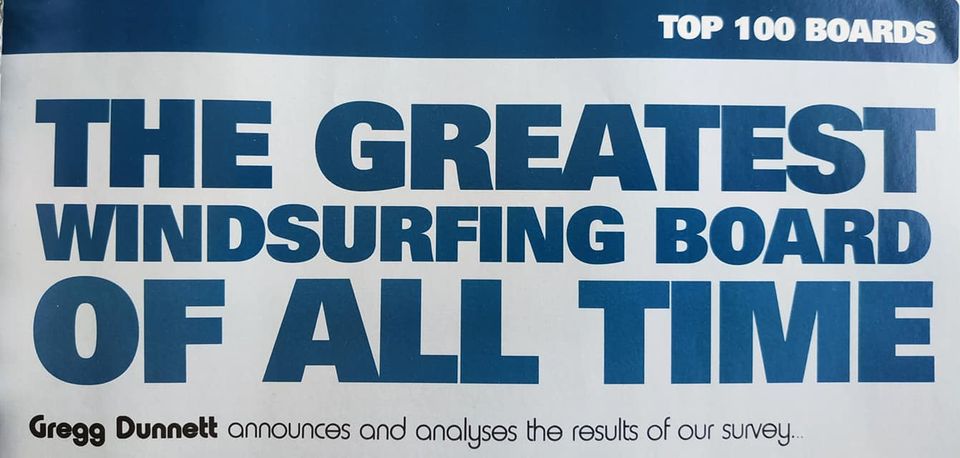 P.S.
COMET is ranked the 34th in the BOARD magazine TOP 100 chart. It is 18-21. within the "oldschool – pre 2000 year boards.